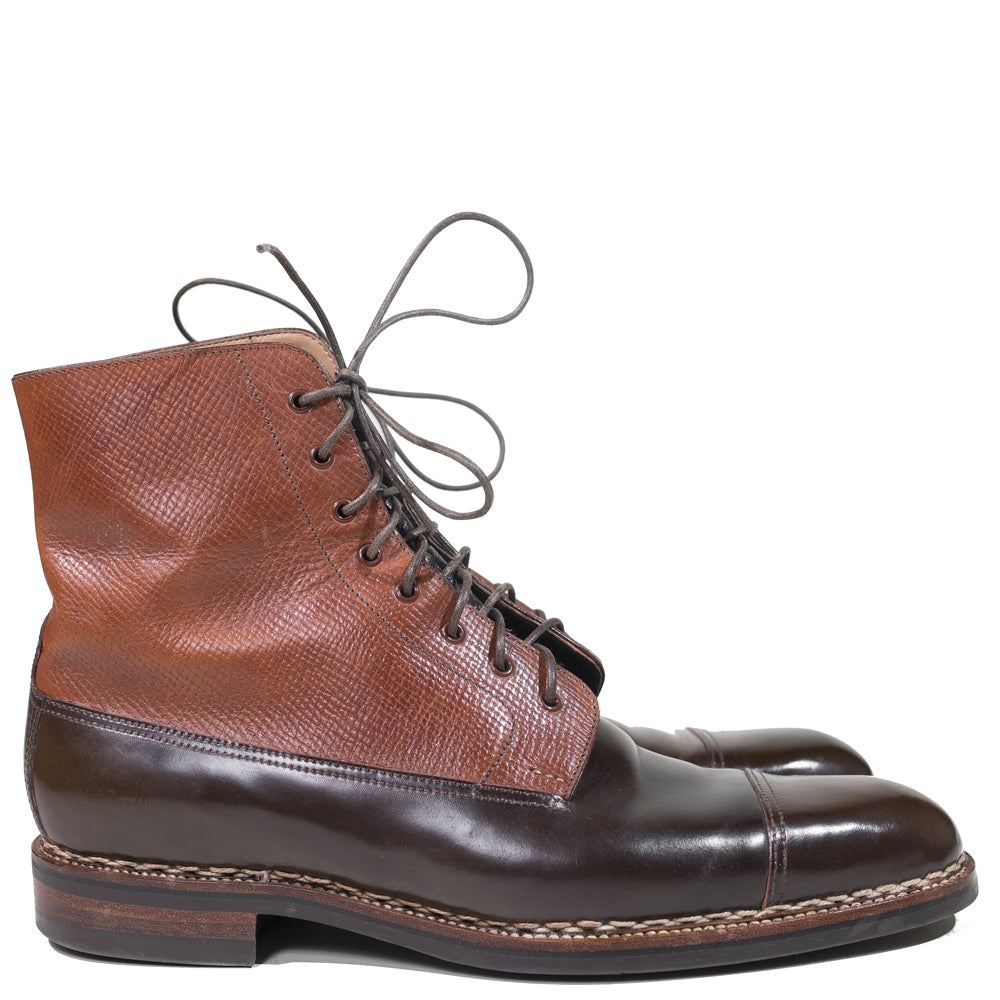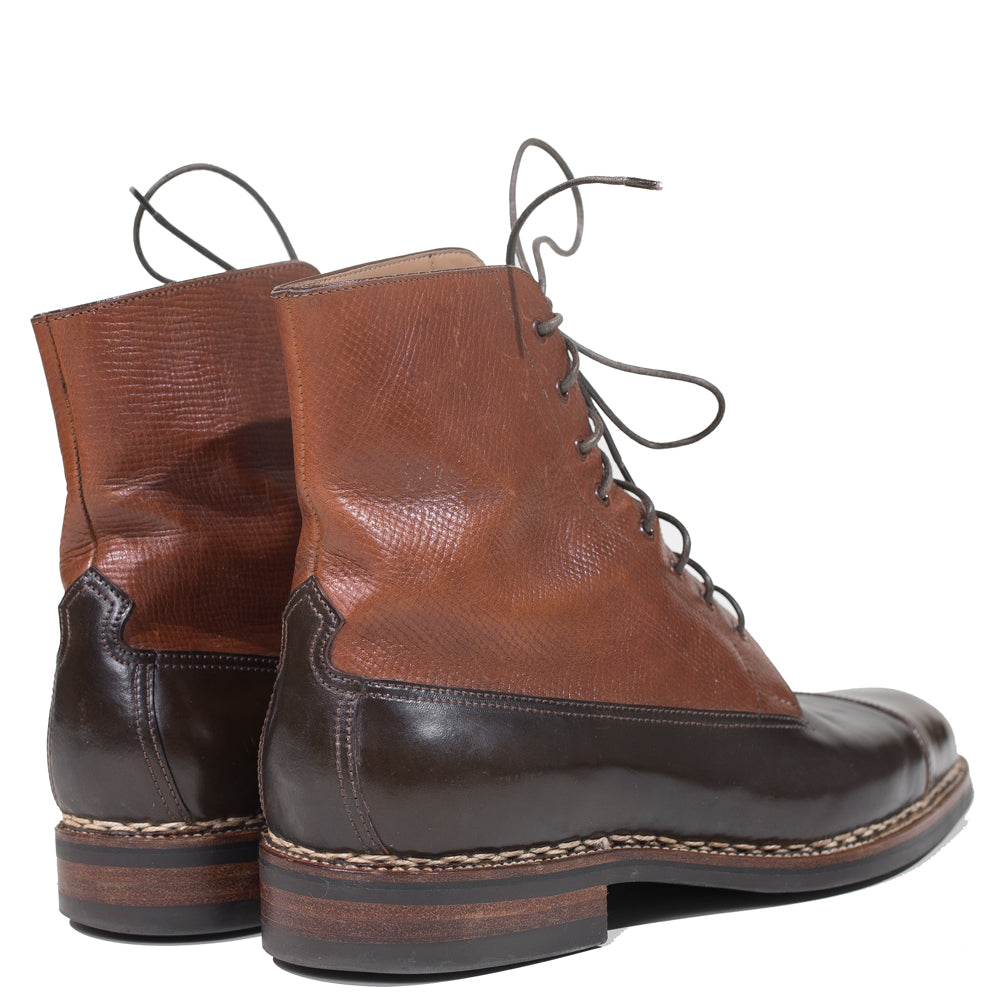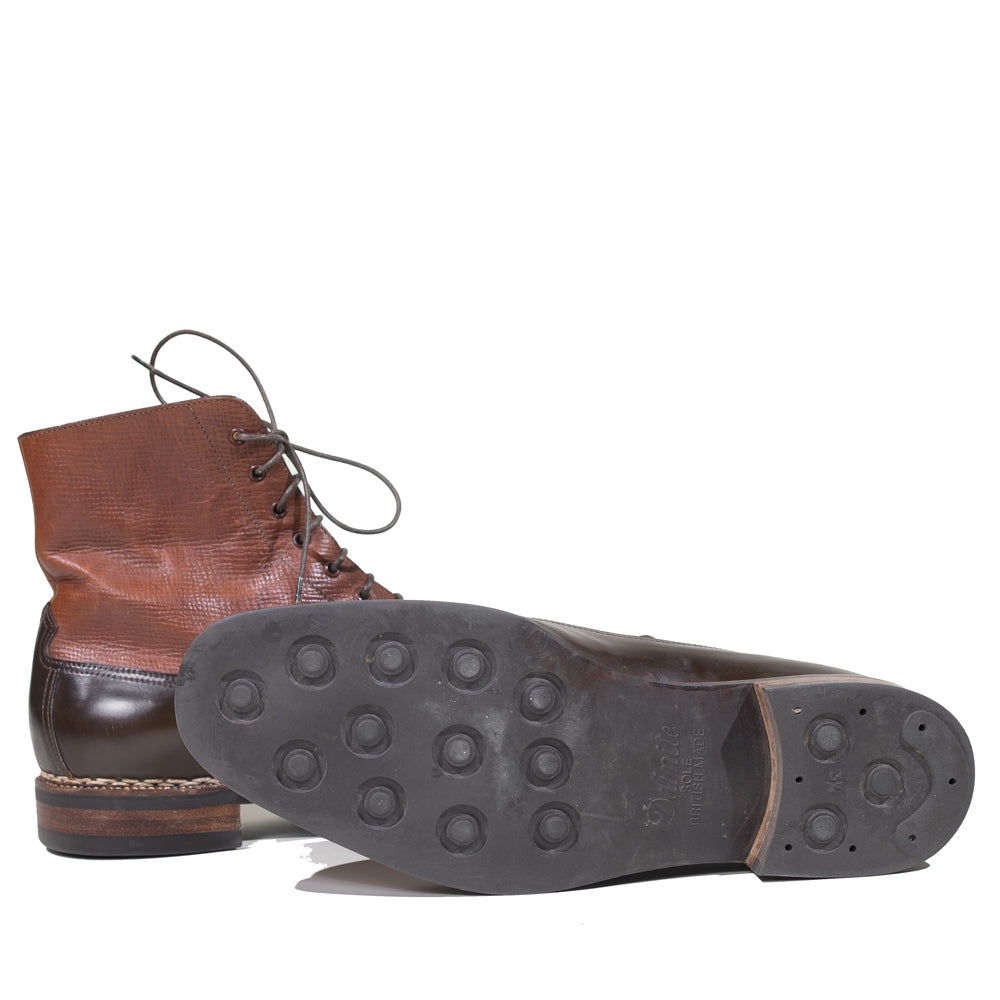 $1,455.00
$2,347.00
Saint Crispin's - Russian Hatch Grain & Brown Shell Cordovan PC Boot Size 9.5F UK
Condition:  Excellent. Shoes have been worn a few times but are in excellent condition. Minimal creasing and wear to the soles.
Details: 
Russian Hatch Grain + Brown Shell PC Boot
Dainite Sole
Norvegese Stitching
Custom lasted shoe trees
9.5 F UK
Sizing: We recommend sizing down a full size for Sailor Last. For comparisions to other lasts please email us.